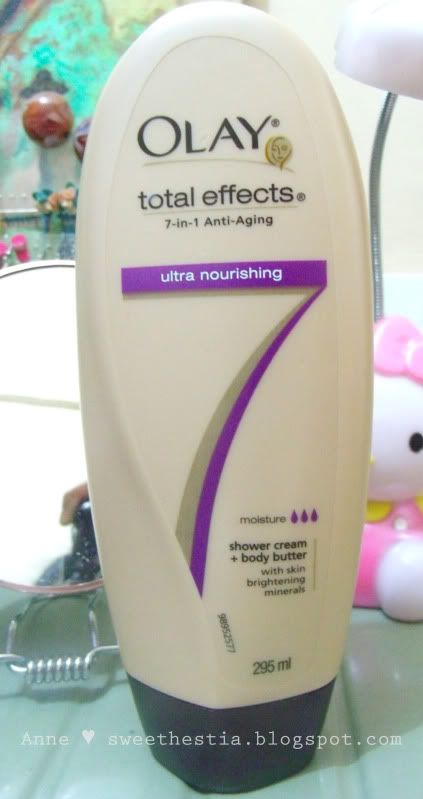 OLAY total effect 7 in 1 anti-aging shower cream is one of the things that me and partner loves to use, actually she is the one who encourage me to buy it since she is not fond of using allot of beauty products.. Do you know that on the age of mid 20's sign of aging starts, that's why we really need to take good care of our skin. That's why anti-aging product was made to prevent dryness and helps your skin to be firmed and soft. And of course don't forget to drink vitamins, eat fresh fruit, veggies and allot of waters. Here my OLAY shower cream review.
OLAY shower cream has 3x moisturizer that will make your skin smoother that ever and the good thing about this cream it also contain body butter which we know that body butter use to hydrate and protect your skin.
On left picture above, you will see the creamiest and thickness of the cream, you can even see the brightening minerals on it. Look close on the first picture it has a shimmery gold content. And on the right picture, it shows how my skin glow after using it.
What i like about the product.
It smells good.
Skin friendly.
It will make you skin so smooth after bath.
It has a glittery effect after use.
Affordable because it is buy one take one.
What i don't like about the product.
It has a greasy feeling, it feels like you apply a lotion.
You will feel warm after use and i advise to use it on a cold weather.
Overall Rating: 4/5 because it helps my skin soft and smooth. Promise.
Will i buy again? Yes, i will. I love using it before bedtime.
Better check this one at Robinson's department store, i think this one is still on sale.
So girls have you already try this?